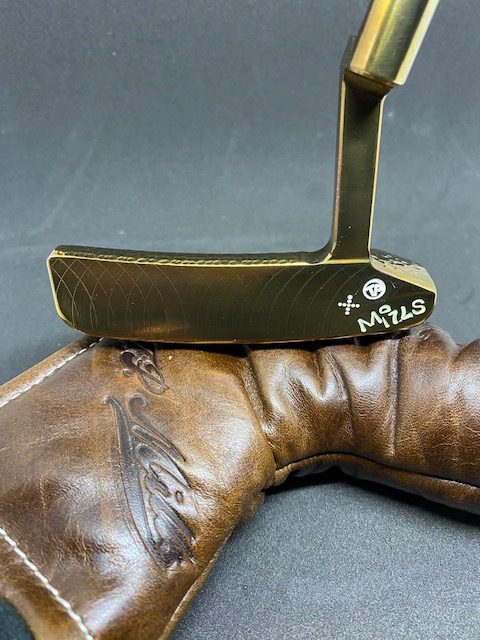 2020 Nellie Gold Wings
This peice is a exotic, one of a kind, Nellie Wings.  This is a hand flamed, hand hammered crocodile type finish.  All hand stamped and a attention magnet.  The putter has a slightly longer hosel, perfect balance, and a parallel pocket wall.  This piece also has a micro clear coat applied to maintain the beautiful look.  A true original and a great collectors piece.  
This piece comes with a premium leather cover and grip. Cut to desired length.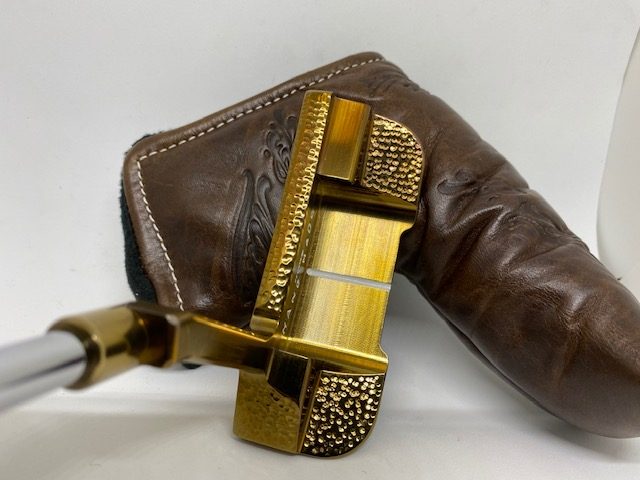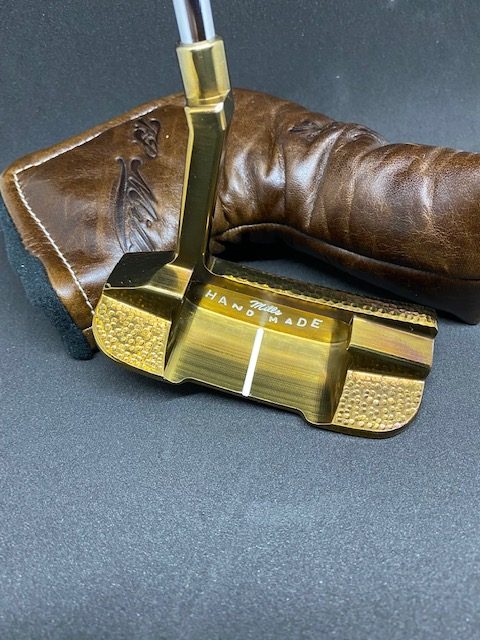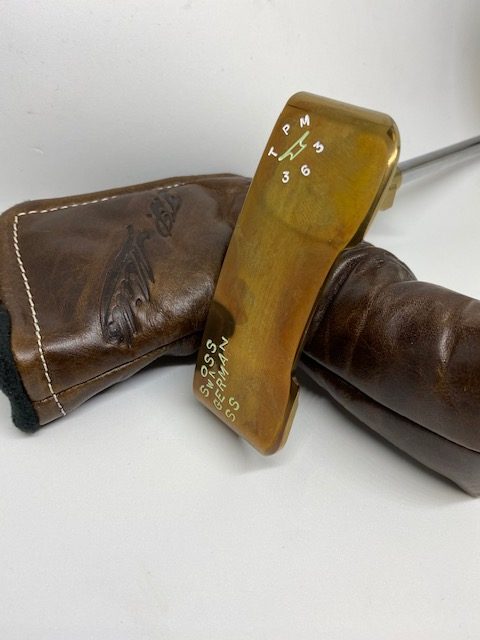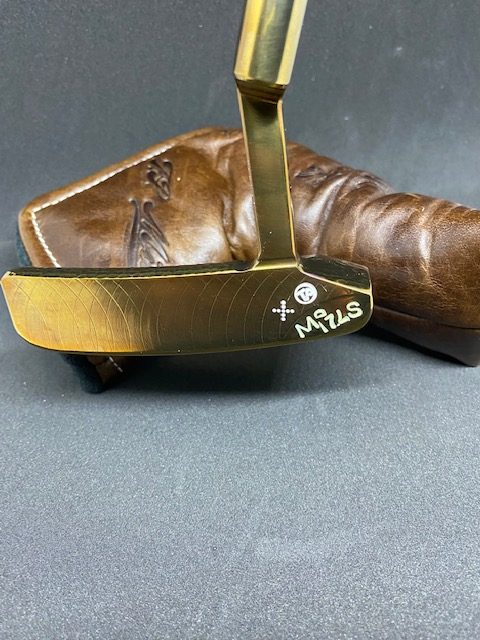 Interested in the Nellie Gold Wings?
Please fill out the form below and a T.P. Mills associate will get back in touch with you.