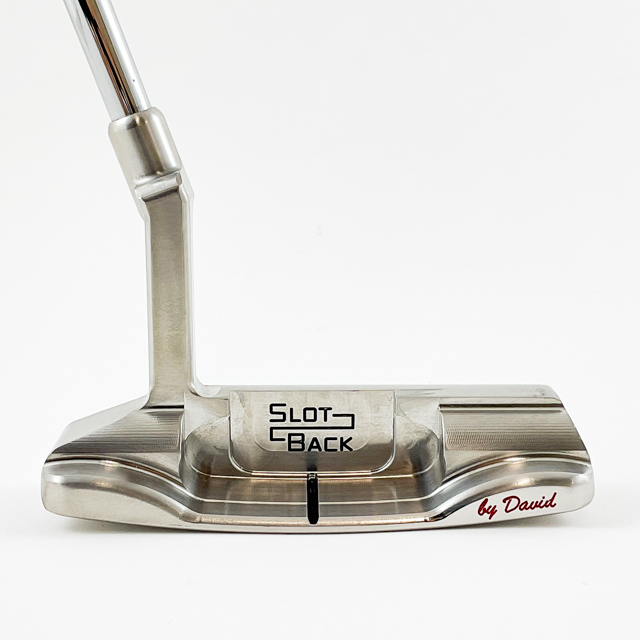 Sold Out – Contact for more info.

History

This piece was inspired by TP Mills original 1970's design for Spalding™ called "Slot Back". It was from the "Elite" line or family of putters.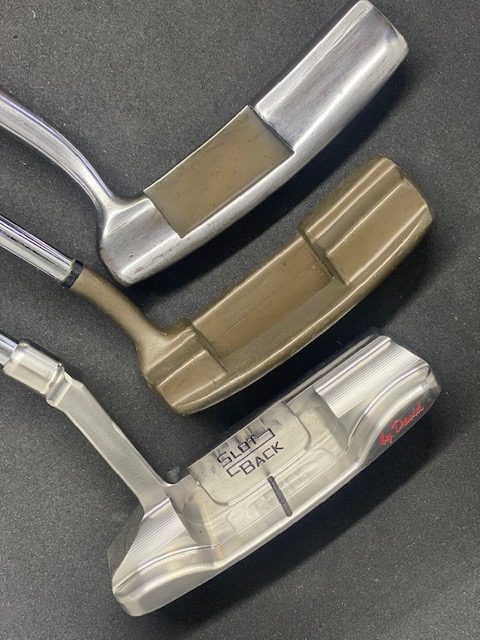 Material

This limited run of 200 pieces (50 pieces sent my to each distributor) was made from a one piece hand forging in Swiss German stainless, considered a very pure stainless.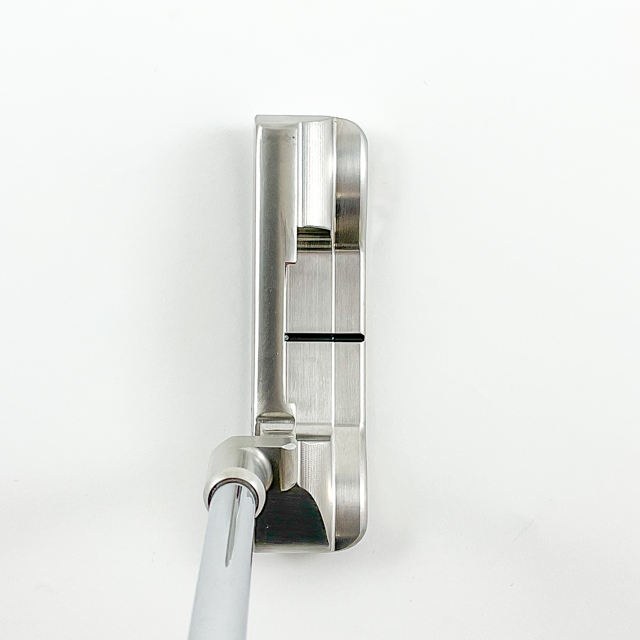 Performance

The slot back contains several features designed to enhance performance and feel during each stroke. First, the actual "slot" milled in the back wall of the putter creates a fuller look at address. It also enhances the ease of alinement by providing a second profile as the ball is placed over the sweet spot. Second, by milling the smaller slot in the back wall the response to the strike should provide a quicker feed back to the player.

For example, if a pebble is dropped in a large bowl the wave it creates travels longer to get to the edge and then back to center, whereas if dropped in a small dish the wave would travel much quicker to the edge and back to center providing a more rapid response. This is my thought with regard to the smaller " slot" all done with perfect balance maintained.

In addition to these features I've added a tapered pocket and a small bullet milled in the sole in order to help maintain a higher center of gravity on the putter face which should promote a smoother roll-off.
Look

The objective for this club was to create a shape that was easy on the eyes. The Trad II was chosen as an inspiration because of its classic looks and smooth hand-cambered lines and edges all done in my Tuscaloosa work shop by hand.

Finish

I chose a unique finish called "satin raw " which compliments the amount of handwork done on each piece. The cover and grip are also made of a unique leather called "Bull Leather". Although a thicker and higher quality leather the feel is exceptionally soft and durable to the touch with a hand embossed logo "Slot Back 200."
Sold out – contact for more info.