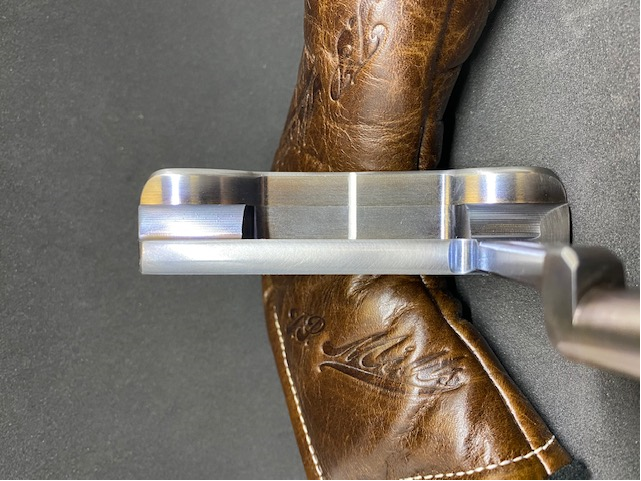 2020 Dale by David Plumber Neck
This custom features a choice of 3 beautiful finishes with rolled ledges, TP Mills pin tail and crowned top line. All edges are heavily hand cambered which promotes the "soft" look at address. This piece comes cut to length with leather cover and grip.
Interested in the Dale by David Plumber Neck?
Please fill out the form below and a T.P. Mills associate will get back in touch with you.