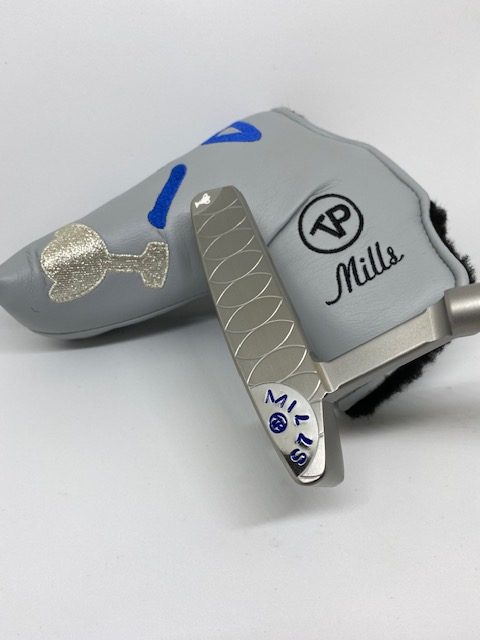 Club Champ
Inspired by all of our Club Championships each year, this unique piece represents our desire to win what ever competition your involved with. Complete with his trophy and shades our friend "Mr. Lets Play" has finally accomplished his dream.
This piece incorporates our parallel pocket design where the pocket wall and face are parallel in all directions so that a miss hit will be lessened also the sweet spot location on the face is exactly in accordance with the center of the pocket. All surface areas are hand cambered and crowned for a super soft look at address.
This piece comes with a one of a kind head cover and is griped by Golfpride Pro only.  I made 100 of these pieces as hand stamped in the pocket wall. The T.P. Mills located on the face is also
hand stamped and filled with translucent blue.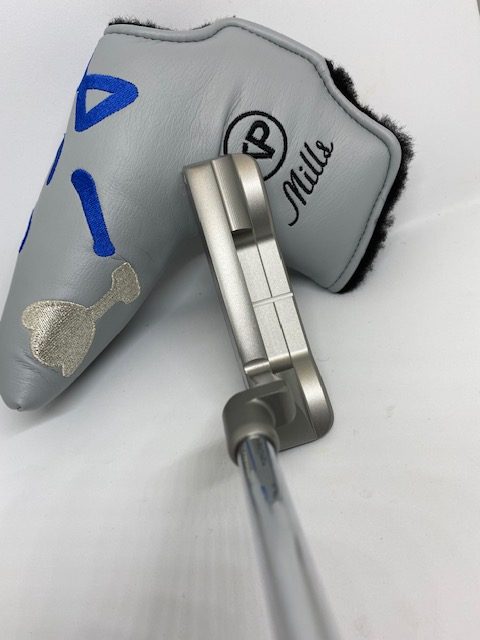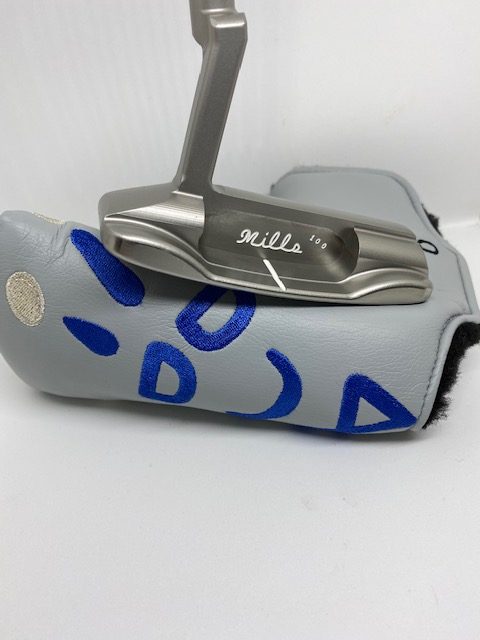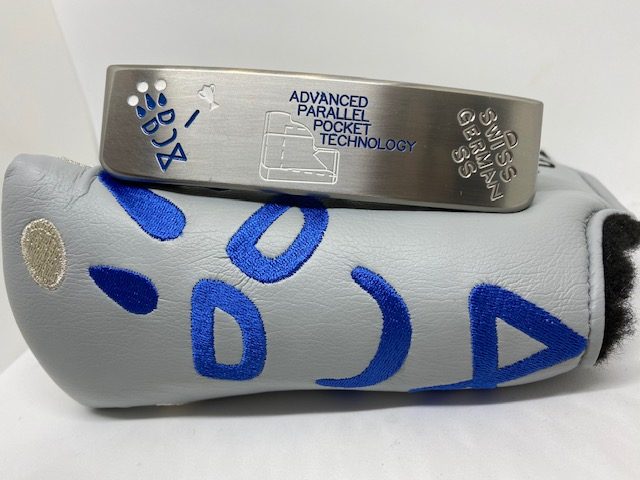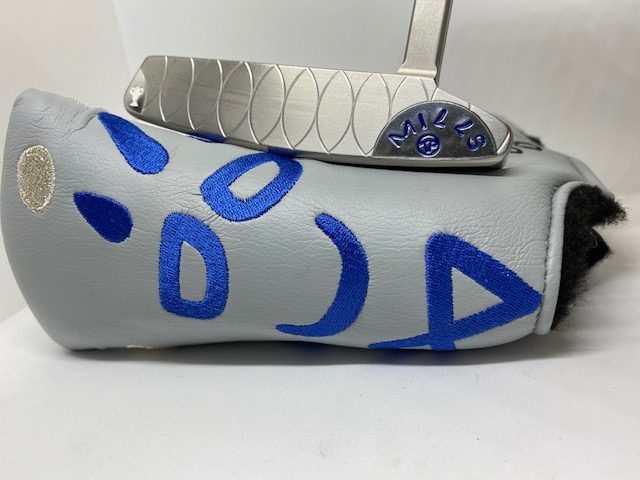 Interested in the Club Champ?
Please fill out the form below and a T.P. Mills associate will get back in touch with you.